Here for you since 1999
The RGCQ is a non-profit organization established in 1999 that helps condominium co-owners, directors and managers ensure good governance of their building.
By becoming a RGCQ member, you will have access to practical advice, references, privileges and discounts, a collective voice, and other affordable services.
Our mission
At the service of co-owners and condo managers since 1999
The RGCQ advocates for sound management and good governance in condominiums. It ensures the interests of condominium co-owners and directors, as well as ensuring that building managers deliver services that are respectful of ethics. The maintenance and conservation of buildings represent its main reason for existence.
As the ultimate spokesperson for condominium co-owners, directors and building managers, the RGCQ has always standardized management and administration in condominiums. This standardization undoubtedly helps maintain the value of the capital of the units owned by co-owners.
The structure is based on a cooperative concept, with the RGCQ having three chapters in as many regions, namely Montreal, Quebec and Gatineau. These chapters are overseen by a provincial headquarters, where a board of directors has been elected. Comprised of members belonging to the chapters, this board assumes the coordination of their common activities.
The RGCQ contributes to the development of the community in which they operate, is locally administered by duly appointed leaders, and offers quality services.
Governance
Provincial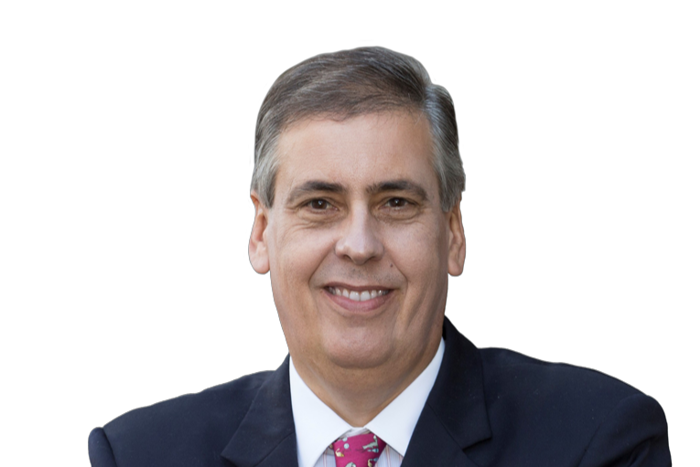 Board of directors
Jean-Pierre Bouchard

Vice-president

André Bourassa

Director

Aline Désormeaux

Treasurer

Patrick Hiriart

Director

Marc-Antoine L'Allier

Director

Guillaume Leblond

Director

Yves Papineau

Director

Michel Paradis

Secretary

Réjean Touchette

Director

Ghislain Raymond

Director
Montreal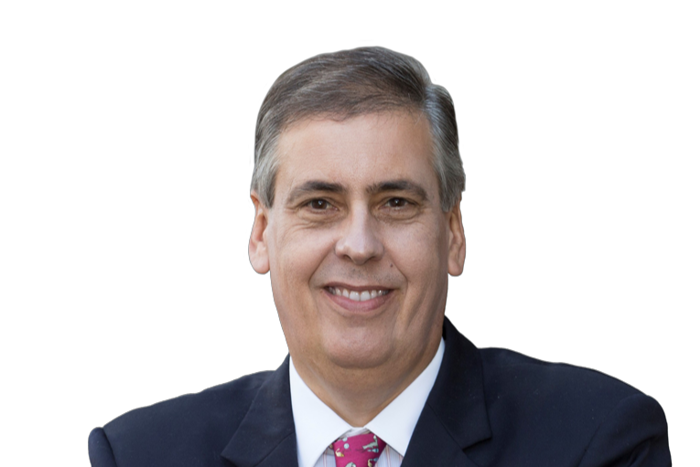 Portrait of the President
A human commitment for a sustainable future of co-ownership
Lawyer emeritus, specializing in co-ownership for more than 35 years, Me Yves Joli-Coeur has seen it all.
Despite the ups and downs, the battles fought and the challenges yet to come, he remains convinced of the raison d'être of the organization he helped to found at the turn of the 2000s. Recently elected President of the RGCQ, of which he has also assumed the general secretariat since its constitution, he knows how to communicate with passion his interest and his great conviction towards the universe of co-ownership which is in no way limited to the legal field, far from there!
SUPERVISION OF BUILDING MANAGERS, TRAINING OF DIRECTORS AND SUPPORT FOR COLLECTIVE HOUSING
As part of his presidency, there are two areas that he wishes to prioritize and which are particularly close to his heart: the professionalization of building managers and the completion of legislative reform.
"The objective at the time was to promote the sound management of buildings and to define the profession of those who were in charge of it. This association was intended to be a crossroads of knowledge, both for directors and for those who wanted to make it a professional activity," he shares straight away. And this remains just as important in 2022!
This condominium expert deplores first and foremost that Quebec does not dare to stand out in the supervision of building managers. "Our province has not been able to demonstrate its sensitivity on this subject, while Alberta and Ontario have decided to act in this area. As proof, no legislative provision here recognizes this activity. There is therefore a glaring lack of professional recognition for those who want to make a career out of it. This lack of identity can be very problematic! »
One of the key elements of its vision is unquestionably based on the quality of condominium management. It was the fact of having observed significant shortcomings regarding this fundamental aspect of co-ownership that led him, along with five other players in the world of co-ownership, to set up the RGCQ in 1999.
For Me Joli-Coeur, this is a very demanding job. And why is it? "Because you are asked for a legal profile, a sufficient degree of knowledge in building techniques, knowledge of accounting, as well as a degree of competence in "knowing how to manage" people and an ability to teach. What's more, building managers must have a sixth sense and know how to make co-owners aware of the culture of living well together!
While all this knowledge can be acquired through various training courses, the fact remains that a significant proportion of building managers have no choice but to learn the trade directly "in the field": a not insignificant risk for protecting co-owners and safeguarding their real estate assets.
Another undeniable advantage that the professionalization of the building manger profession would have: improving the quality of services, while contributing to building pride in this professional activity. Similarly, develop a sense of belonging to an organization that is there to ensure the protection of the public, as is the case for doctors, lawyers or any member of another professional order.
The work of a co-ownership manager should therefore be supervised by an organization similar to a professional order, not only in the interest of the co-owners, but also to ensure the development of a professional activity. This would have the effect of promoting the sustainability of this housing stock and, therefore, the protection of the assets of those who own them. Yves Joli-Coeur is convinced that efforts must continue on this front. The Minister of Municipal Affairs and Housing, Mrs. Andrée Laforest, had also undertaken to put the subject of condominium managers back on the agenda of Bill 16, but this never materialized. .
Another important component: training for condominium directors and financial support for this collective dwelling.
In the context of a housing stock with an average age of more than thirty years, significant sums will have to be invested to upgrade the buildings. Financial difficulties must therefore be expected for many co-owners, which will further weaken the syndicates of co-owners. For lack of resources, small condominiums risk paying the price, at a time when there is a shortage of directors. "This is another important aspect. The RGCQ will have to invest in this project. He will have to challenge the government of Quebec so that financial means are allocated to the small co-ownership, because it is left to itself at present. »
Of course, he wishes to share this vision with the members of the RGCQ and with the managers, and intends to consult them on the subject.
LEGISLATIVE REFORM
The second priority is to complete the work undertaken under Bill 16, and implement the measures that remain to be implemented.
Even if everything is not over yet, far from it, Yves Joli-Coeur remains positive about the progress of the legislative reform. He would still like it to be completed as quickly as possible, to put an end to the uncertainty that still hangs over it, and to give the co-owners and administrators all the tools to better p
Board of directors
Julie Banville

Director

André Bourassa

Director

Valery Couture

Aline Désormeaux

Treasurer

Patrick Hiriart

Director

David Ménassé

Director

Karl Michel

Director

Yves Papineau

Director

François Taillefer

Director

Réjean Touchette

Director
Quebec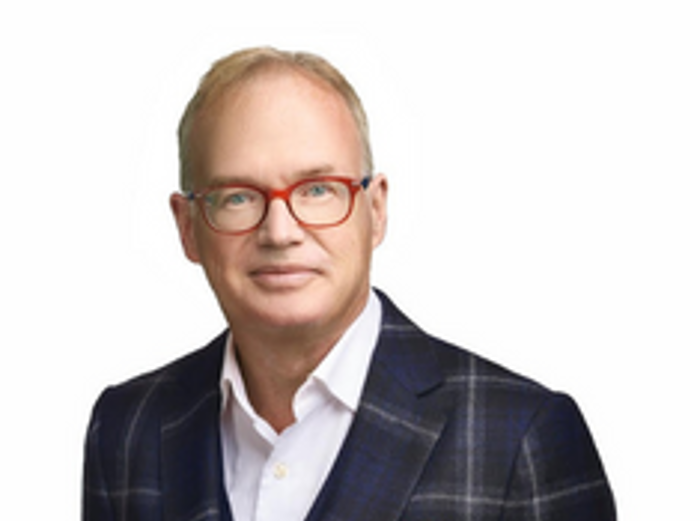 A word from the President
The Quebec City region is experiencing a more conservative development in the condominium sector, although the pace of construction of units remains stable year after year. After reaching saturation in the downtown area of the Old Capital, condominium buildings are now popping up in the suburbs.
The profile of condominium owners in Quebec City is homogeneous: they earn roughly the same salary and are on average 50 years old. Mostly from the Baby Boomer generation, they have traded in their houses for condominium apartments. For them, RGCQ-Quebec represents an invaluable resource. Like in Montreal and Gatineau, more and more condominium owners are turning to it to be better informed. If properly regulated and managed, this form of housing represents a great way to access property ownership.
Of course, the challenges of the coming years are roughly the same throughout Quebec. They will mainly consist of taking care of the aging of buildings and ensuring their maintenance and conservation. Buying a property represents the biggest investment in one's lifetime. It is therefore vital to preserve the value of the capital of one's unit, in order to allow it to appreciate in value and generate interesting retirement income.
Board of directors
Sean Beauchemin

Director

Marie-Christine Delisle

Director

Louise Denise

Director

Martin Drolet

Director

Charlotte T. Fortier

Secretary and Treasurer

Annick Grenon

Director

Annie Gosselin

Director

Marc-Antoine L'Allier

Director

Guillaume Leblond

Director

Clémence Robitaille

Director

Ghislaine Thériault

Director

Richard Thibodeau

Director

Maryse Tremblay

Director
Outaouais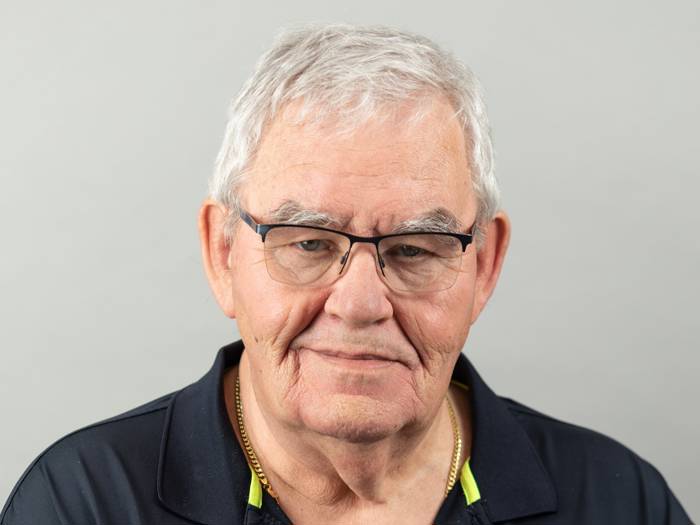 Word from the President
Greetings,
I think my profile corresponds to a typical case of condominium ownership. About ten years ago, I saw the end of a career of over 30 years in the public service field. The suburban house had become too big. Interest in maintaining a property and the obligations of maintaining the lawn and clearing the yard had disappeared. And there was a desire to simply put the key in the lock and travel without worrying about the house. In short, the ideal candidate to become a condominium owner.
Over time, I found myself on the board of directors of my syndicate. And, following my syndicate's desire to switch to self-management mode, and since retirement gave me enough availability, I became the manager of my syndicate. It was really at this point that I understood the complexity of managing a syndicate. So I went in search of information on a variety of topics, from the declaration of co-ownership, through voting rights, insurance and building regulations to the obligations of administrators. It was at this point that I discovered the RGCQ.
Training sessions on a variety of topics provided answers to many of my questions. This forum also allowed me to meet other managers and administrators of condominium syndicates. Considering the enormous work done by the RGCQ, I then decided to get involved in the board of directors of the RGCQ. And the challenges are great.
In Outaouais, the number of condominiums has developed at a sustained pace for the past 15 years. A significant number of civil servants have become or will soon become new retirees. In addition, the price of buildings being much cheaper than in our neighbor, Ottawa, many Ontarians have come to settle on the Quebec side of the river. In most cases, those who acquire a condominium for the first time have little knowledge of how a condominium works. In addition, the laws governing condominiums in Ontario differ greatly from the provisions of the Civil Code of Quebec. In both cases, there is often a lack of knowledge of the rules governing the operation of syndicates in Quebec. Our goal is therefore to make the RGCQ known and to benefit as many syndicate administrators as possible.
If you are already a member, I invite you to continue participating in our training sessions to stay up to date. If you are not a member, come discover the advantages of being better informed about the management of a condominium.
Looking forward to meeting you,
Board of directors
Joël Charron

Director

Mireille Caron

Director

Ruth Labbé

Director

Sylvie Lafontaine

Director

Richard Leblanc

Director

Michel Mancini

Secretary

Guy Michaud

Director

Ginette Normand-Aubry

Director

Ghislain Raymond

Director

Mathieu Turpin

Director
Management team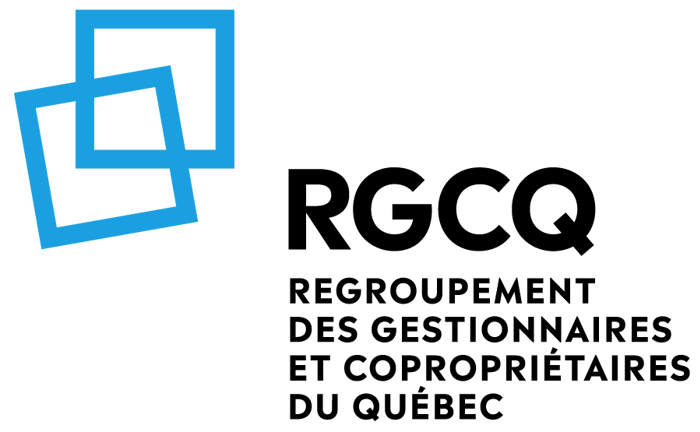 Team
Cécile Pilarski

Executive Director

Diane Ménard

Commercial manager

Clémence Beauvais

Events and Communications Director

Jade Serbah

Events and Communications Coordinator

Gabrielle Tournier

Executive Assistant

Sabrina Tavares

Member's services
Login to view this content
Become a member
Access all our services and a vast network of experts by becoming a member of the RGCQ.