An unlimited phone service

The info-management line is for the exclusive use of member co-owners or administrators whose syndicate is a member. Would you like to become a member? Click here to register:
Become a member
When it comes to co-ownership, it's best to call on specialists.
The RGCQ is pleased to offer its members a unique service that lets them talk to experienced condominium management advisors. Discover the team here.
Our staff answer RGCQ members' questions on a wide variety of subjects, free of charge:
General assembly meeting
Insurance
Choice of a contractor
Accounting
Maintenance contracts
Declaration of co-ownership
Provident funds
Condo fees
Building regulations
Co-ownership register
Renovations
Neighborhood troubles
Ask your question
The info-management service is by telephone only, and requests are dealt with on a first-come, first-served basis.
You will receive a call from an advisor within 24 to 48 hours, depending on their availability. If you have any availability constraints, please indicate them in your message, and we'll do our best to accommodate you.
Please note that any lack of respect towards our employees will not be tolerated. Any demonstration of verbal or written violence may result in the termination of a member's membership.
The RGCQ cannot be held liable for any dispute, disagreement or disagreement arising from the interpretation and/or application of this service.
Info-management advisors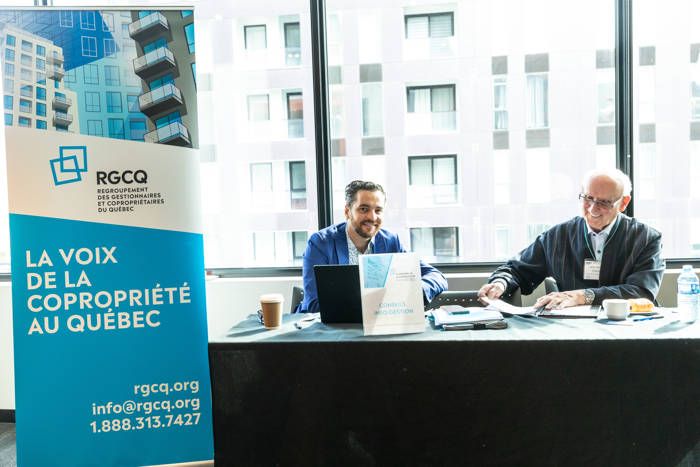 The RGCQ is proud to be able to count on the collaboration of an info-management team made up of specialists in the field: lawyers, managers and union administrators.
These dedicated partners have acquired a considerable amount of knowledge and expertise over the years, which they continue to maintain and perfect by regularly attending our training courses.
Pierre Beaudoin

Advisor

Guy Beauregard

Advisor

Michèle Bérard

Advisor

Maria Bittichesu

Advisor

Gerald Denoncin

Advisor

Richard Dubé

Advisor

Jean-Marie Dubuc

Advisor

Céline Germain

Advisor

Daniel Lefebvre

Advisor

Carmine Mangiante

Advisor

Jacques Marcotte

Advisor

Hubert Miron

Advisor
Login to view this content
Become a member
Access all our services and a vast network of experts by becoming a member of the RGCQ.