Being a RGCQ member
Access a variety of services and a vast network of experts by becoming a RGCQ member.
The RGCQ advocates for sound management and good governance in condominiums. It ensures that the interests of co-owners and directors are protected, but also ensures that building managers deliver services that are respectful of ethics. The maintenance and conservation of buildings represent its main concern.
Join now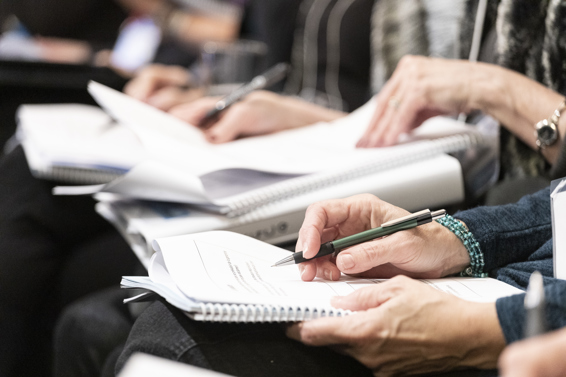 Member benefits
The following services are exclusive to RGCQ members.
Advice

When it comes to co-ownership in Quebec, it is better to rely on real experts. Our advisors answer our members' questions free of charge through the info-management line.

Legal consultation

The RGCQ has an extensive network of legal partners to meet your needs. All our members benefit from one free 30 minute legal consultation annually.

Presiding a meeting

For a reasonable fee, the RGCQ can offer to preside your annual general assembly meeting. Our presidents are experts in the field of condominiums and are knowledgeable about meeting procedures.

Courses

Numerous specialized activities and training sessions are organized throughout the province. These events have a local flavor as they are coordinated by the different regional offices.

Personnalized dashboard

Centralize all your information with the members of your co-ownership: update board of directors, update information, share documents and more!

Discounts and privileges

Our members benefit from a range of discounts with our partners. You will have access to many products and services at reduced prices throughout the year by presenting your Condo Privileges card.

Condo fee collection service offered at discounted rates

Our mission is simple: improve your productivity in the day-to-day management of your business! Otonom Solution has the will to propel the productivity of your company.
Annual fees
Co-owner

*

130$ + taxes
2 to 12 units
180$ + taxes
13 to 24 units
205$ + taxes
25 to 49 units
235$ + taxes
50 to 99 units
310$ + taxes
100 units and more
370$ + taxes
*

A director cannot become a member as a co-owner.
Login to view this content
Become a member
Access all our services and a vast network of experts by becoming a member of the RGCQ.