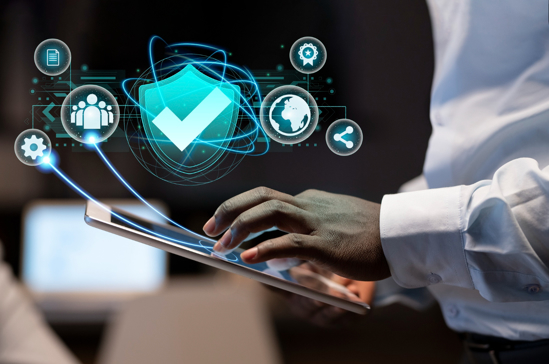 Contact information for the person responsible for the protection of personal information
Me Cécile Pilarski 
Executive Director
Mailing address
1500-1200, Mc Gill College, 
Montréal QC H3B 4G7
Phone: 514 916-7427
Fax: 514-844-7116
e-mail: direction@rgcq.org 
OBJECTIVE
The Regroupement des gestionnaires et copropriétaires du Québec (RGCQ) is committed to protecting the personal information of its members, partners, collaborators and visitors to its Web site.
The purpose of this privacy policy is to transparently present our practices regarding the collection, use, communication and protection of your personal information.
This policy also explains how to contact us if, for example, you wish to access or correct your personal information.
CONSENT
By browsing our Web site or using our services, you consent to the collection, use and disclosure of your personal information by the RGCQ in accordance with this policy and subject to the terms and conditions provided by law.
PERSONAL INFORMATION
Personal information is defined as any information concerning a natural person that allows, directly or indirectly, that person to be identified.
Examples of personal information include a person's last name, first name, telephone number, e-mail address and information relating to employment or training.
USE OF YOUR PERSONAL INFORMATION
The RGCQ collects, holds, uses or communicates personal information with your consent and for the purposes identified below, unless otherwise required or authorized by law. For any other use of your personal information, we will ask for your specific consent.
The personal information we collect is that which is necessary to carry out our activities and services, which include, in particular :
The membership service that allows you to become a member of the RGCQ
The purchase of certain products and services
Registering for one of our training sessions or activities
Communications between you and us
Newsletter subscriptions
Collection and processing of your testimonials
Research and analysis for business development purposes
satisfaction surveys and polls
SECURITY MEASURES
We take reasonable steps to protect all personal information collected by adopting appropriate security measures.
The personal information we collect is stored in secure locations and on controlled servers located in Quebec. However, our service providers may store personal information on servers located outside Quebec or Canada.
In addition, when you become a member, register for an activity or place an order, for example, your personal information is encrypted at the time of transmission. This ensures confidentiality and makes it impossible to intercept.
The payments you make via our site are handled by the Stripe payment platform. The RGCQ does not collect any banking information about you.
When it is no longer required for the purposes for which it was collected, we ensure that your information is destroyed or anonymized, i.e. that it no longer allows you to be identified.
THIRD PARTIES WHO MAY HAVE ACCESS TO YOUR PERSONAL INFORMATION
In addition to our staff members, certain other people may have access to your personal information:
Volunteers, if their duties justify access;
Certain service providers (for example, companies that provide us with computer support) may have access to your personal information from time to time in order to provide the required service, but we sign agreements with each of them to prevent them from using your information for any other purpose and to ensure the protection of the information they receive;
We may be required or permitted by law to disclose your information without your consent, for example, under court order, in the course of an investigation or in an emergency.
Unless we have your consent, we will never share your personal information with anyone other than those mentioned above.
We do not sell or trade our membership or customer lists to any organization or company.
LINKS TO EXTERNAL SITES
Several sections of our Web site may contain links to third-party Web sites that are not subject to our policies. We are not responsible for the privacy practices of such Web sites.
COOKIES
Cookies are text files sent from a website and stored on your device. They collect certain information to help you interact with the site and facilitate your browsing.
Some cookies are necessary, such as functional or performance cookies.
Others, such as those from Google Analytics, which collect anonymous information about how you use our site, can be deactivated at the following link: https://tools.google.com/dlpage/gaoptout
ACCESS TO YOUR PERSONAL INFORMTION
You have the right to access your personal information.
You may also request that any personal information we hold about you be rectified if it is inaccurate or incomplete.
You may suspend or withdraw your consent to the use and disclosure of your personal information.
Make your request in writing to the contact person identified below. We will respond to your request within thirty (30) days of receipt.
CHANGES TO THIS POLICY
This policy may be amended by the RGCQ at any time. Amendments to this policy will take effect as soon as they are posted.
Login to view this content
Become a member
Access all our services and a vast network of experts by becoming a member of the RGCQ.