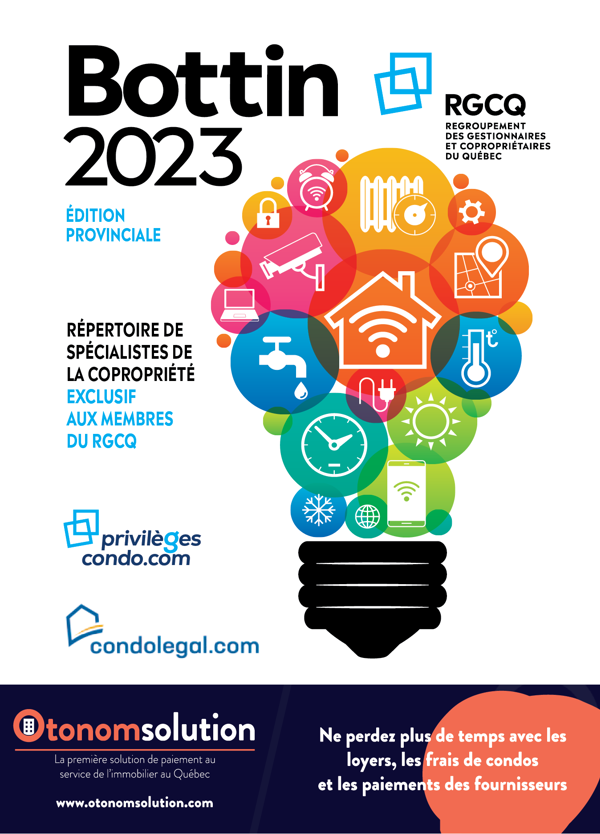 The Regroupement des gestionnaires et copropriétaires du Québec (RGCQ) is proud to offer you the 2023 edition of its directory of suppliers, which presents the suppliers of each regional chapter of the RGCQ (Montreal, Quebec and Outaouais).
Please note that the Directory of Suppliers is only available in French.
Download
Login to view this content
Become a member
Access all our services and a vast network of experts by becoming a member of the RGCQ.