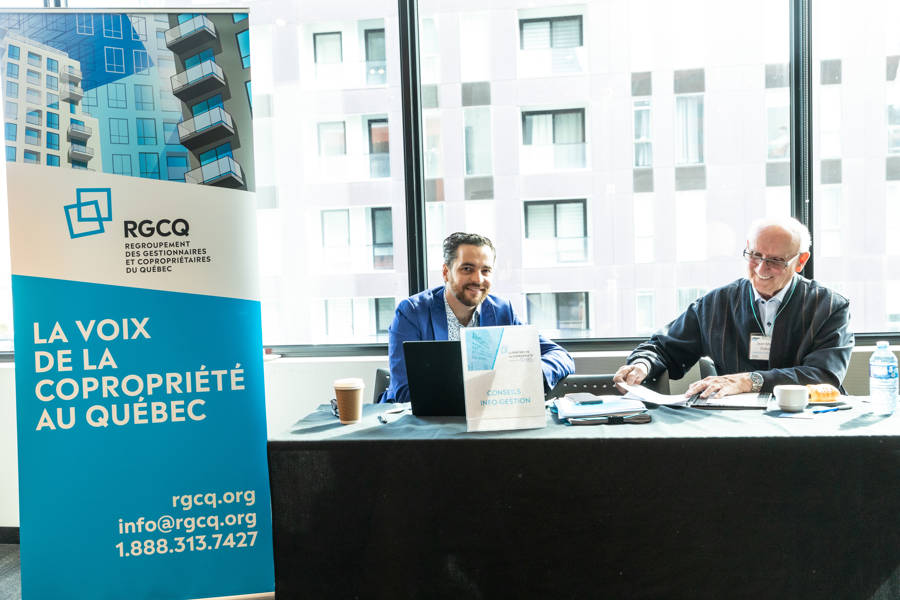 The RGCQ is proud to collaborate with the greatest experts in co-ownership in Quebec !
Experts in their respective fields, our panelists take the time to inform you, train you, and answer your questions in all areas of co-ownership.
Lawyer, property managers, accountants, info-management advisers for the RGCQ, and more, discover their backgrounds, their fields of expertise and their involvement in our activities.
Discover the panelists
Login to view this content
Become a member
Access all our services and a vast network of experts by becoming a member of the RGCQ.